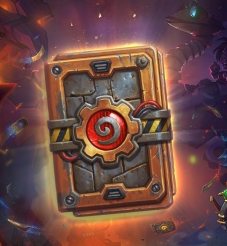 Looking to buy Hearthstone packs on the cheap? Fortunately, there is a way you can save some money. Normally, if you buy packs through Blizzard's in-game store, it costs $50 for 40 packs. But, there's also a lesser known way to purchase packs at a discount, by buying Amazon Coins.
Amazon Coins are a virtual currency that can be used to purchase eligible apps, games and digital in-app items on Amazon devices, the Amazon Appstore for Android and Amazon's website. Conveniently, you can also use Amazon Coins to purchase Hearthstone packs.
Prices as of Aug 4
| Cost of Coins | # Amazon Coins | # of Packs | Cost per Pack | Savings |
| --- | --- | --- | --- | --- |
| N/A | 5,000 | 40 | N/A | N/A |
| $92.00 | 10,000 | 80 | $1.15 | 8% |
| $450.00 | 50,000 | 427 | $1.05 | 10% |
So, by using Amazon Coins,
which you can purchase here
, you can
get 80 packs for about $92 ($1.15/pack), saving you 8%.
Or
save 10%
and get 427 packs for $450 ($1.05 per pack) by buying 50,000 Amazon Coins.
Some notes:
You must use an Android device in order for this deal to work. If you don't have one, one option is to borrow a friend's temporarily. Another option, if you have a decent computer and internet connection, is to use an Android emulator.
Amazon Coins can also be used to purchase Arena entries (or expansions), in addition to packs
You must also install Hearthstone via the Amazon Appstore so that when you go to buy packs, Amazon Coins are listed as another payment option. If Hearthstone is already installed on your Android device via Google Play, uninstall it (and the battle.net authenticator app from Google Play) before installing the version from the Amazon Appstore. (Some people have reported problems with trying to reinstall HS from the Amazon Appstore directly over the Google Play Hearthstone installation.)
Purchase Titans Packs at a Discount!

Since Amazon Coins can be used on any in-game content, you can also use them to purchase packs for the latest expansion, Titans!  Or, if you're looking to round out your collection, you can also use them on prior adventures or packs for previous expansions such as Festival of Legends, March of the Lich King, Murder at Castle Nathria, Voyage to the Sunken City, Fractured in Alterac Valley, United in Stormwind, Forged in the Barrens, Madness at the Darkmoon Faire, Scholomance Academy, Descent of Dragons, Saviors of Uldum, Rise of Shadows, Rastakhan's Rumble, or The Boomsday Project still available in the shop. It's a great way to save up to 20% on all your packs.

Summary
In short, to buy discounted packs:
Buy discounted Amazon Coins here, .
Make sure that you have Hearthstone installed on your Android device via the Amazon Appstore. (If you have Hearthstone already installed via Google Play, completely uninstall it, then install via the Amazon Appstore.)
Now, when you go to the Hearthstone in-game store, the option to purchase packs using Coins should show up. If your purchase is eligible to earn a bonus coin refund, it will also tell you as as part of the payment process.
That's it! Now it's time to enjoy a well-deserved game of wizard poker!